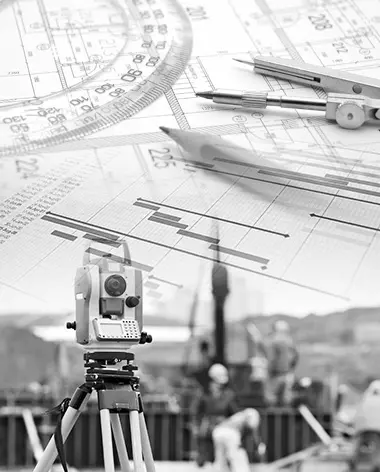 BACH ASSOCIATES was established by Steven M. Bach, PE, RA, PP, CME in 1998 and is a registered New Jersey Professional Corporation that is authorized to provide professional engineering, architectural, planning, and land surveying services.
For over twenty-five (25) years, BACH Associates has provided consulting services to municipalities, authorities, counties, school districts, fire districts, colleges, and nonprofit entities throughout southern New Jersey.
BACH Associates maintains a staff of professional engineers, registered architects, licensed land surveyors, professional planners, certified municipal engineers, and environmental scientists who are complimented by an organization of experienced CADD technicians, estimators, construction inspectors, and other support personnel.